Scoil Barra's Student Council:
The initial Meeting of Scoil Barra's first Student Council was held on the 17th Sept. 2013. Some four years later our newly elected fourth Student Council commenced its term of office in September 2017. In September of each school year, pupils from our Fifth and Sixth Classes are invited to put their names forward for possible membership of the Student Council. One boy and one girl from each class is chosen by draw/lottery. The main purpose of the Student Council is to provide an opportunity for pupils to voice their opinions and offer suggestions in relation to many aspects of school life along with welcoming and meeting visitors to Scoil Barra. The Council meets approximately once every month at lunchtime where they plan and discuss upcoming events.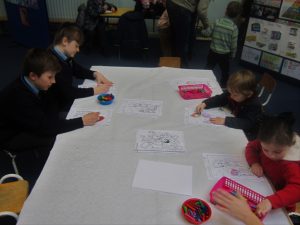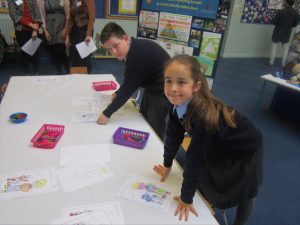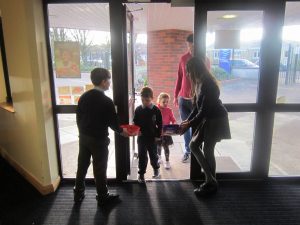 The 'Student Council Suggestion Box Week' was held in February this year. All students from 2nd-6th classes were invited to submit any suggestions which they felt would be beneficial for the school. All suggestions were reviewed by the Student Council at its February meeting (these are all posted on the Student Council noticeboard) and the following suggestions were chosen for implementation. Well done to everyone who submitted a suggestion!
'Quiet Zone' for the Senior Yard where pupils can go and relax, read, draw and chat
Buddy System: if a new boy or girl comes to the school who doesn't speak English, then they could have a buddy assigned from an older class who could help them (and possibly speak their language)
Install a clock in the Senior Yard so that pupils can see how much playtime is left
Paint boundary lines for all yard soccer games in the Senior Yard