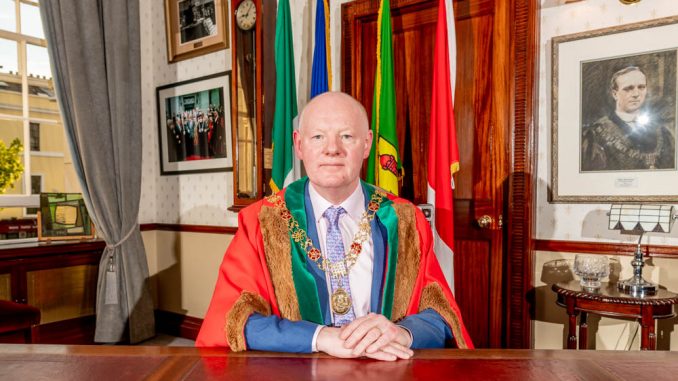 The Lord Mayor of Cork has an annual tradition where he or she pays a visit to schools across the city.  In keeping with this tradition that first began 100 years ago with  Terence MacSwiney and Tomás Mac Curtain, the staff and pupils of Scoil Barra were today delighted to host Councillor John Sheehan, The Lord Mayor of Cork.  This was a  historical moment for Ballincollig as this was the first-ever visit, not only to our School but the first visit to any of the schools in Ballincollig by the Lord Mayor of Cork City.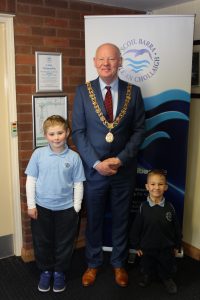 Our Student council formed a guard of honour while the pupils greeted him with a wonderful rendition of 'Lean on Me' by Bill Withers. The Lord Mayor was very generous with his time answering questions from the pupils about his responsibilities, aspirations and encounters as Lord Mayor. He shared with us memories of meeting Holocaust survivors at the opening of the Mary Elmes Bridge in Cork city to his medical career and overcoming his Dyslexia.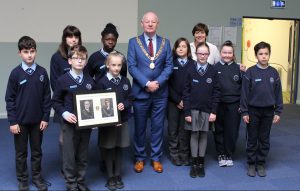 Before departing, the Lord Mayor gave the school a framed photo set of Terence MacSwiney and Tomás Mac Curtain acknowledging the 100th anniversary of school visits and sticking with tradition he asked Ms O Sullivan if all children may be excused from homework tonight to which she graciously agreed, but only in recognition of how special the Lord Mayor's historical visit was.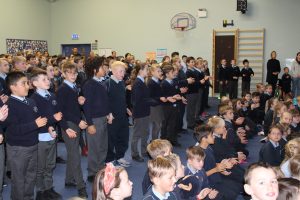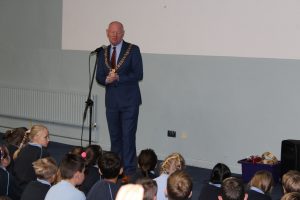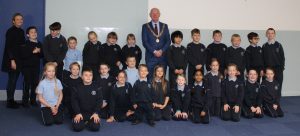 Go raibh maith agat, an tArd-Mhéara John Sheehan.