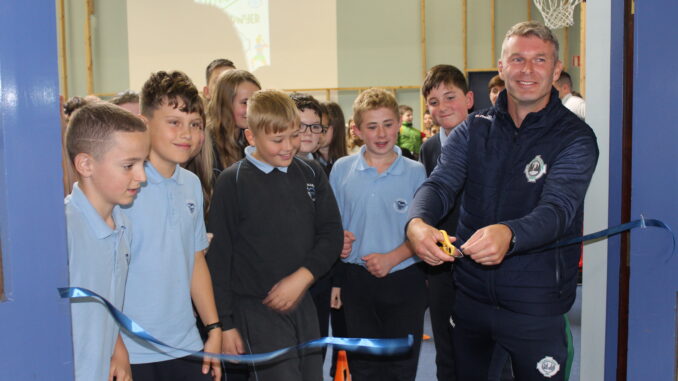 Last Friday we once again embarked on our Annual Scoil Barra Nature walk. All classes did not let the wet and windy weather dampen their spirits as they joyously traversed the Jewel of Ballincollig that is the Regional park.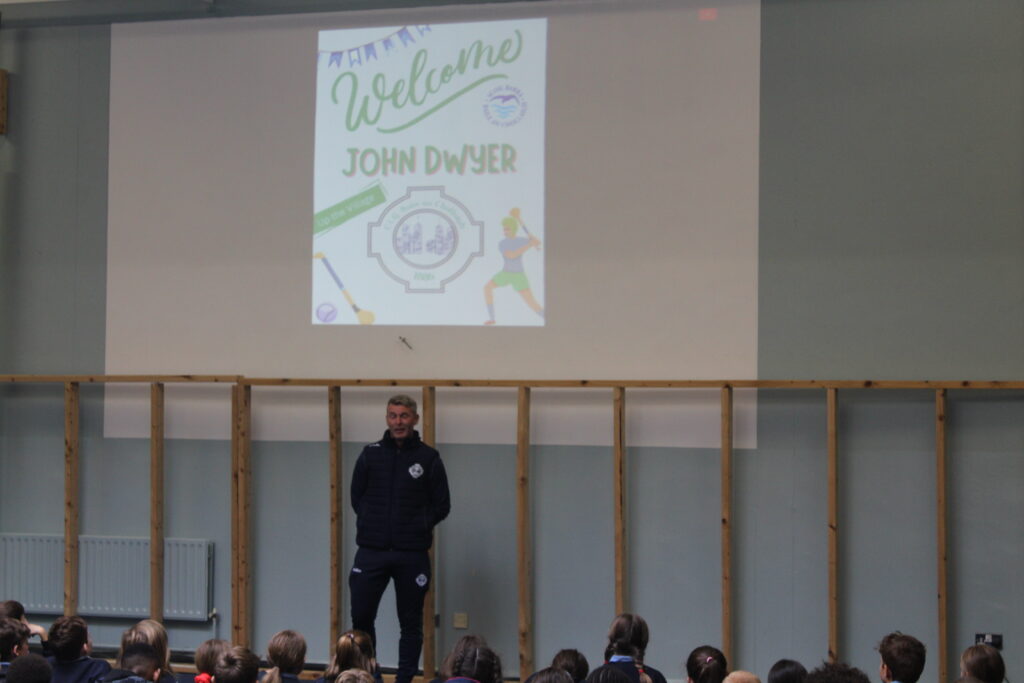 Before leaving for our ramble we were very lucky and honoured to have a special Guest say a few words to the children. This year the wonderful John Dwyer , Ballincollig Schools G.A.A coach, came and generously gave of his time.
John is an amazing G.A.A coach and former player for Cork and Ballincollig. He spoke to the children about the importance of supporting each other on and off the pitch, he told us how important it was to be a good friend to others and respect each other, respect ourselves and to enjoy everything we do from sport to art and all in between.John is a fantastic role model and we are very thankful for the time he spends with us coaching every week.