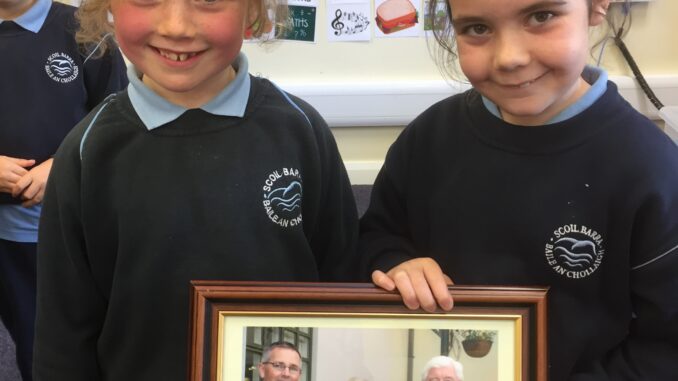 We have had a wonderful October in 1st class. We really enjoyed the Nature Trek. Congratulations to Louis and Khloe who won the colouring competition.
We had some great playtimes. We especially love construction!
Ms. Cremins has taught in Scoil Barra since 1987. She remembers lots of past pupils especially the parents of Louis, Áine, Max, Hannah, Lucia, Shay, Katie and Hailey. We enjoyed reading about the history of Scoil Barra and noticing the changes that had taken place.
Today we dressed up to celebrate Halloween. We went trick or treating to Ms. Quinlan and Ms. Burke. They gave us treats!
Happy Halloween to everyone. Stay safe and see you in November.