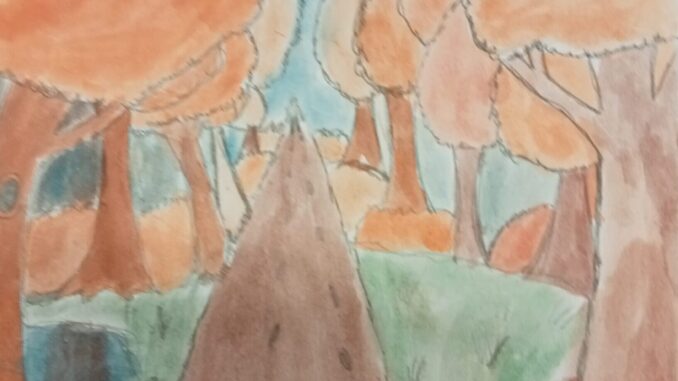 As Autumn arrives and we put on our hats and scarves we are reminded that our Annual Nature Trek is rapidly approaching.On Friday the 14th of October Scoil Barra will once again venture into the Regional Park and wonder at the changing colour of the leaves , feel the chill of the autumn wind and give thanks for the wonderful resource that we are lucky to have on our doorstep.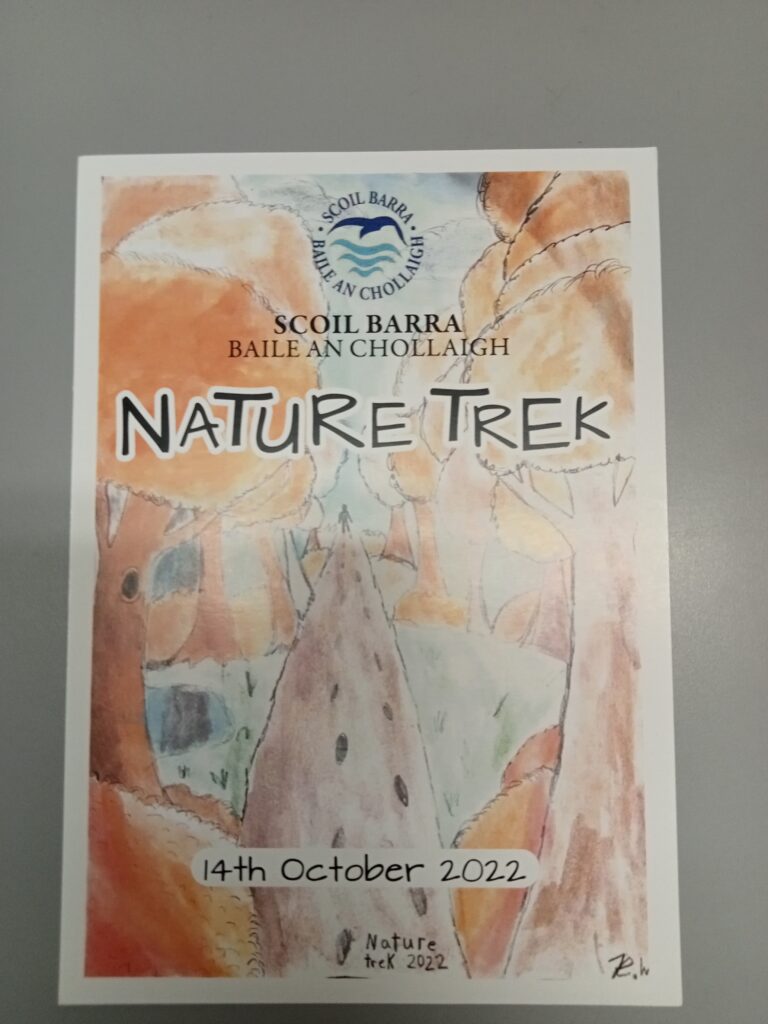 This year Rhys Watkins in 6th class designed the winning poster used on the cover of our sponsorship card. .Congratulations Rhys we are all very proud of you in Scoil Barra.
Below you will find a gallery of our runners up pictures which are of a very high standard . Well done to our Runners up Jack, Millie, Kaitlin, Ciara and Kacper.