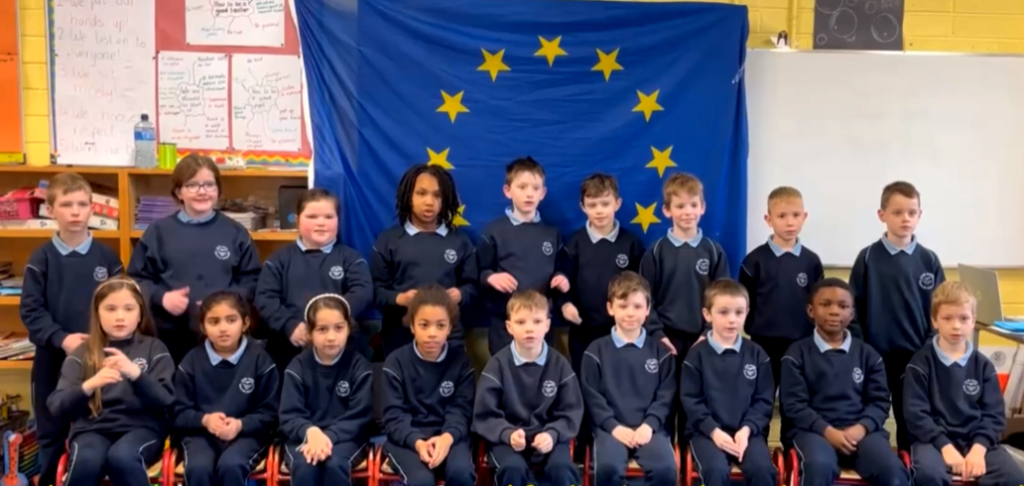 A huge congratulations to Mr O' Neill's 2nd class on winning the Europe Day Festival competition!
The jury was extremely impressed with the quality of the lyrics, their sign language, and the creativity of the children in their video. A huge well done to all involved.
The class are so excited to take part in a GMC Beats workshop as part of their prize!
Check out their video here: https://vimeo.com/792533351