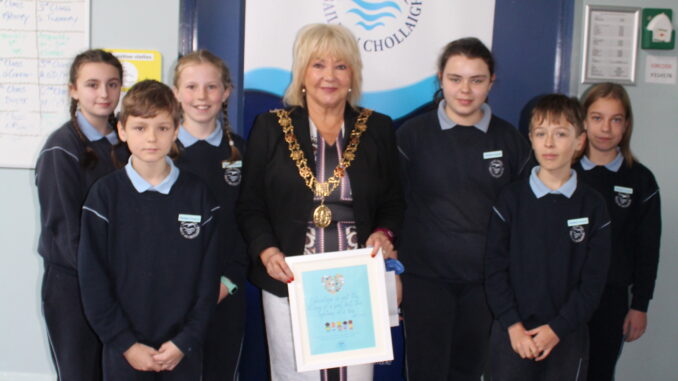 Councillor Deirdre Forde, Ardmhéara Chorcaí, visited Scoil Barra today , she was greeted by our student council who formed a guard of honour along the welcoming red carpet.All of the children we delighted to meet the Lord Mayor and were even happier when she declared today a "No Homework" day.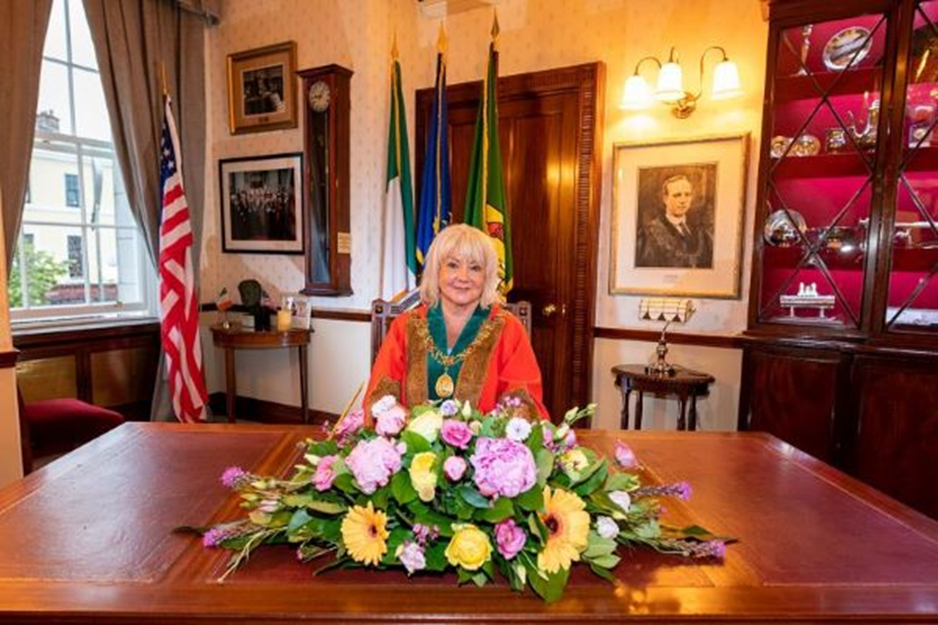 The Lord Mayor of Cork (Irish: Ard-Mhéara Chathair Chorcaí) is the honorific title of the Chairman (Irish: Cathaoirleach) of Cork City Council which is the local government body for the city of Cork in Ireland. The office holder is elected annually by the members of the Council.
Deirdre Forde has been a member of Fine Gael for the last 12 years is a member of the European Committee of the Regions since 2016 and has been a member of UCC's Governing Body.On 24 June, she was elected Lord Mayor of Cork at the Annual General Meeting.