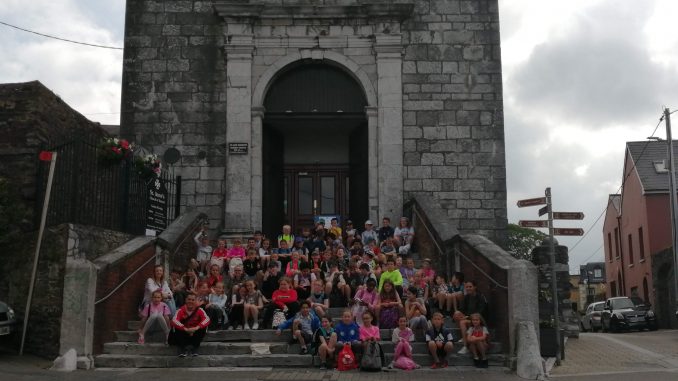 On Thursday the 26th of June ,on a beautiful sunny day Ms. O'Driscoll, Ms. O'Connor and Mr. Dwyer accompanied by Rose our wonderful SNA brought 3rd class to three fantastic locations on the Northside of Cork city.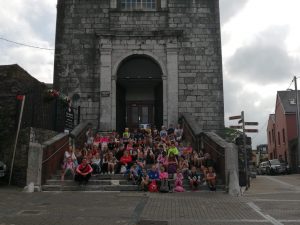 Their First stop was at the Iconic St. Anne's Church more commonly known as Shandon. After a brief history of Shandon the children were invited to ring the bells ,delighting the locals with their renditions of the Star Wars theme and Oranges and Lemons among others..
Following their musical escapades the children scaled the narrow stone stairways ,under bells and between the clock faces of the acclaimed Four Faced Liar itself to the top of Shandon where all of Cork City in her magnificent glory lay at their feet.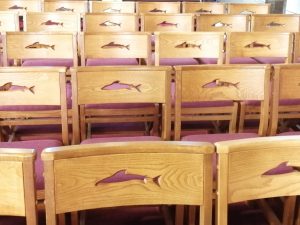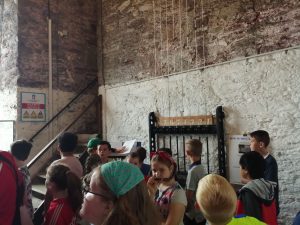 A brief stroll from the steps of Shandon , past the Butter Museum and The Firkin Crane the children visited another Iconic Cork establishment, Linehan's hand made sweet shop. Teachers and children alike entered wide eyed , nostrils filled with the heady scent of apple sours, cough drops and clove rock.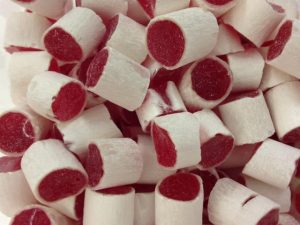 Pockets filled with handmade treats the children journeyed to their last stop, Cork City Gaol. Towering walls and barred windows did little to dampen the children's enthusiasm as they learned about the residents and wardens from times gone by, from Mary O Sullivan who stole some cloth to John Barry Murphy, the Gaol's first Irish Catholic Governor.The children were led on a wonderful tour of the cells , court room and all in between. A great day was had by all.