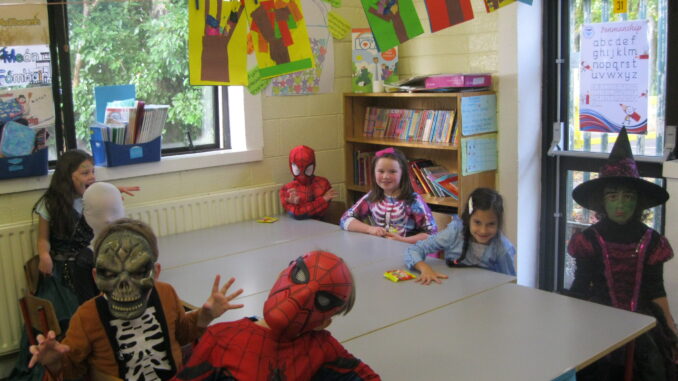 It was a busy end to a busy half term in Ms. Cooney's 1st class. It was dress up for our class and we a wide mix of witches, wizards, zombies and monsters. Woody from Toy Story even dropped by for a visit!
Luckily for our class we got to go trick or treating to Ms. Quinlan's and Ms. Burke's rooms. Thank you to both teachers for having us, and thank you especially for the yummy treats!
Our strange mix of incredible characters mixed potions, made magic spells and retrieved eyeballs from the guts and blood to end our day. It was an exciting day and great fun was had by all!!
Happy Halloween!!!!!