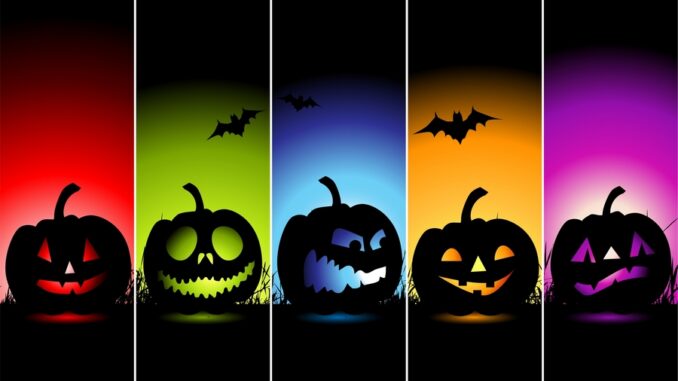 Mr O Dwyer's 5th class took a halloween ramble through the regional park today. Suitably dressed as zombies , clowns, witches and even a few soccer players the children created quite the scene. Passersby were delighted to see the menagerie of creatures and costumes parading around the park.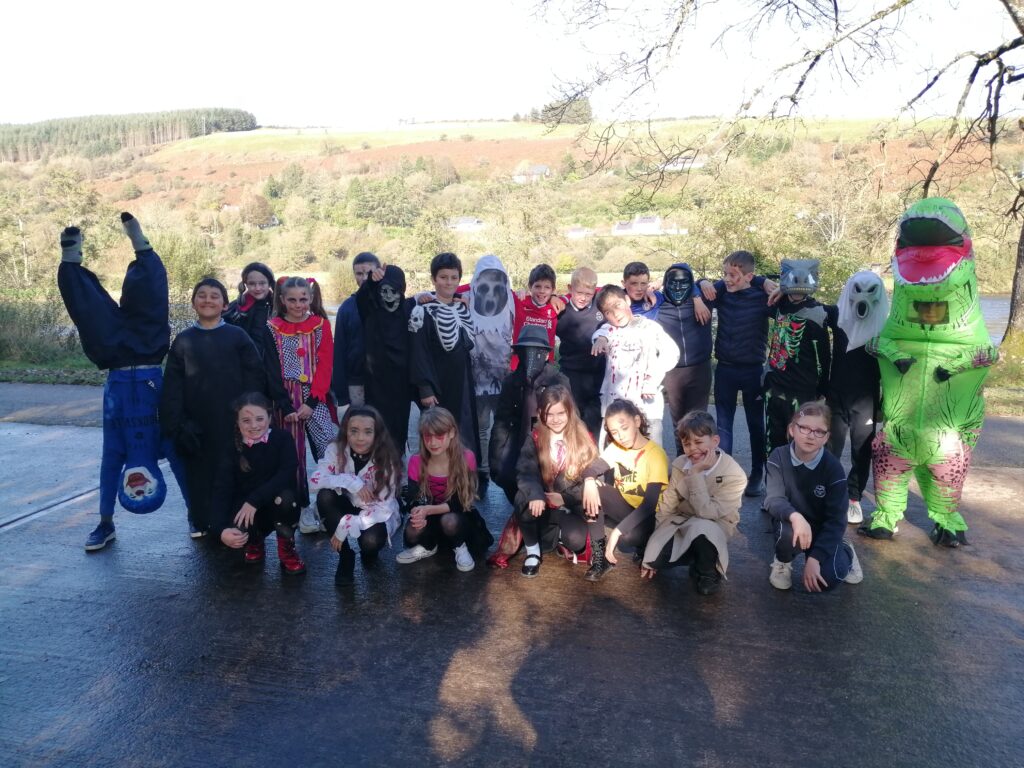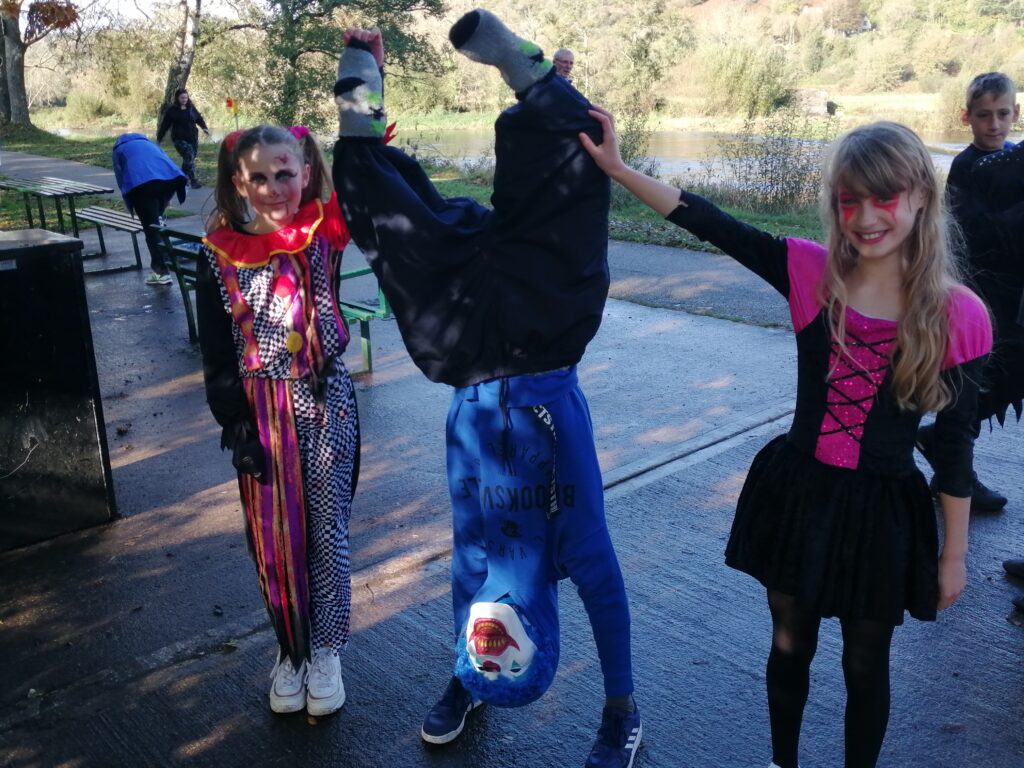 On coming to the weir the children were utterly amazed when a a large Harbour or Common seal popped it's head up to greet them, it then continued it's Journey inland as it climbed over the weir and into the water again.
In times past the legend oF The Selkie was told among coastal and island families.It tells of The Seal People, akin to a mermaid who appeared as a seal in the water but a human on land.They would come ashore and enchant the people they encountered. Judging by the children's reaction today you would have to say the seal well and truly enchanted them, definitely a day to remember.