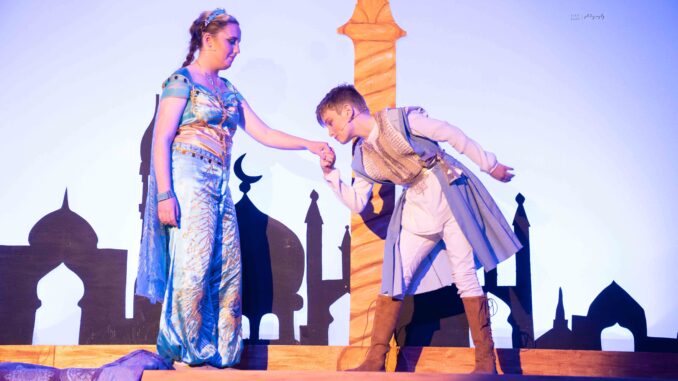 "YOUR WISH IS MY COMMAND." – Behind the scenes and stage stills of the very talented cast of Aladdin, This is Me!

The cast, featuring 5th and 6th class pupils, transported us to the streets of Agrabah. This is where our story begins……
Our very own version of the Aladdin story unfolds and is full of pizazz and an extra burst of genie magic. The set and costumes are a feast for the eyes, full of exotic colour which immediately conjures up the desert.
So come along on a magic carpet ride with us to 'A Whole New World' and enjoy this 'genie –ous' production.
And that's a wrap!