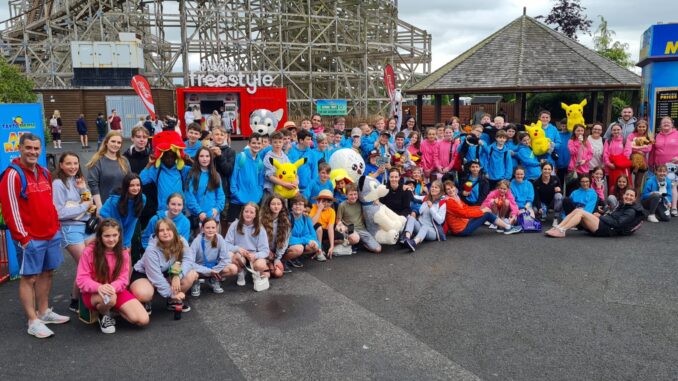 6th Class pupils had a fantastic trip to Dublin on Thursday and Friday. Míle buíochas le Ms. Quinlan and Ms. Farrell who organised and coordinated the trip.
Go Quest
The trip kicked off at Go Quest, an indoor adventure centre. The pupils faced various challenges requiring a variety of skills. There was lots of excitement following the leaderboard which was constantly changing as students worked through the challenges.
Croke Park
Next stop was Croke Park for a fascinating guided tour of the stadium and dressing rooms. This was followed by some shopping at Blanchardstown Shopping Centre.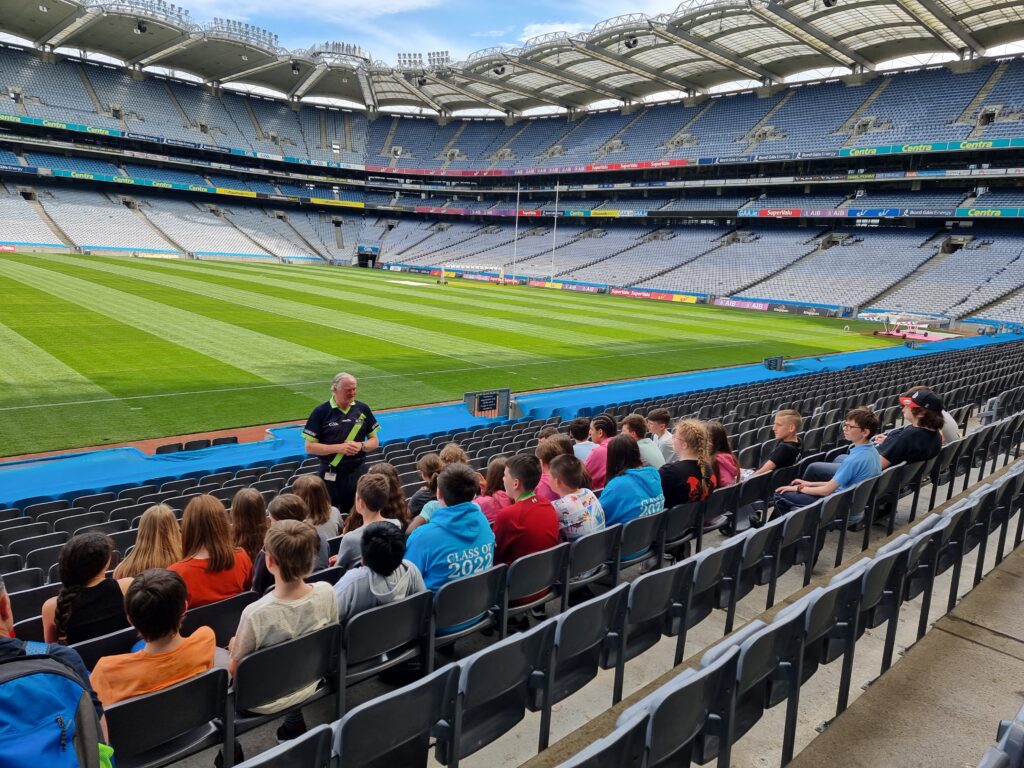 Tayto Park
After a delicious breakfast at the hotel on Friday morning, we made our way to Tayto Park. Tayto Park is an accredited zoo and home to over 250 animals. We were lucky enough to have a Guided Tour of this zoo. Our guides shared their expert knowledge on animal biology and wildlife conservation. We then enjoyed time at the Theme Park – even some of the teachers tried the rollercoaster!