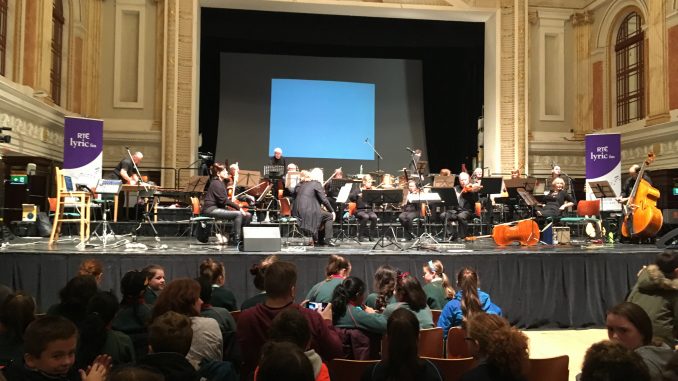 On the 6th of November 2018. Ms. Cooney's and Mr. Stokes' class went to a concert in City Hall. It was all about percussion instruments and music. All of it was interesting. There were other schools also.
Our class learnt somethings that we never knew about. For an example snare drums make two different sounds when the wires are turned off and turned on below it.
There were songs without words being played with instruments like Star Wars. There were also dance songs sung by a lady called Phoebe. She had a beautiful voice like Snow White.
Jackie's son (Jackie is an SNA in our school), Darren, also performed with his electronic drum kit. It was everyone's favourite part of the show.
by Chisom Ebili
Ms. Cooney's Class