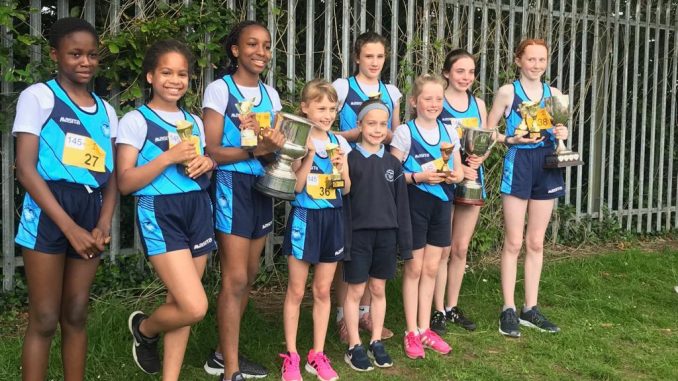 The athletes representing Scoil Barra had a wonderful day out at City Sports on the 30th of May 2019.  We had a very successful day: four pupils came first, one came second and three came third in their heats.  Two of the girls' relay teams won their races too!
We were lucky enough to have 4 pupils racing in County Finals and one of our pupils was crowned County Champion on the day! After all of their wins, the girls from Scoil Barra were awarded the cup for Roinn 1!
Well done to all of the pupils who represented us so proudly on the day.  Thanks to all of the teachers that helped to prepare them: Ms. O' Connor, Ms. Cremins, Ms. Marrinan and Ms. Kingston.